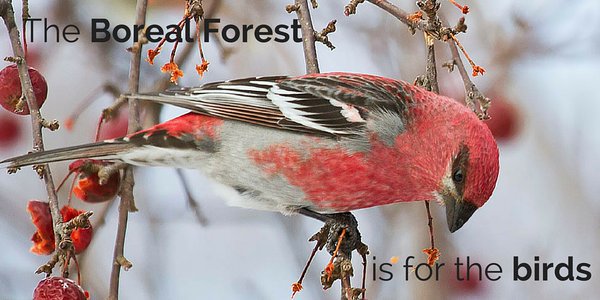 More than 3 billion birds, of more than 325 species nest/breed in the boreal forest. What is the boreal forest, you ask? Also known by the Russian word, Taiga, it is Canada's largest vegetation zone, making up 55% of the land mass, extending from the Yukon and northern British Columbia in the west to the eastern and northern reaches of Newfoundland and Labrador. Much more information in The Canadian Encyclopedia.
What we need to realize is that since humans share this area with wildlife, we need to be mindful of the effects of our living, playing and working in the boreal forest. We need to protect this vast area for those who need it most - the vulnerable population of birds and other wildlife.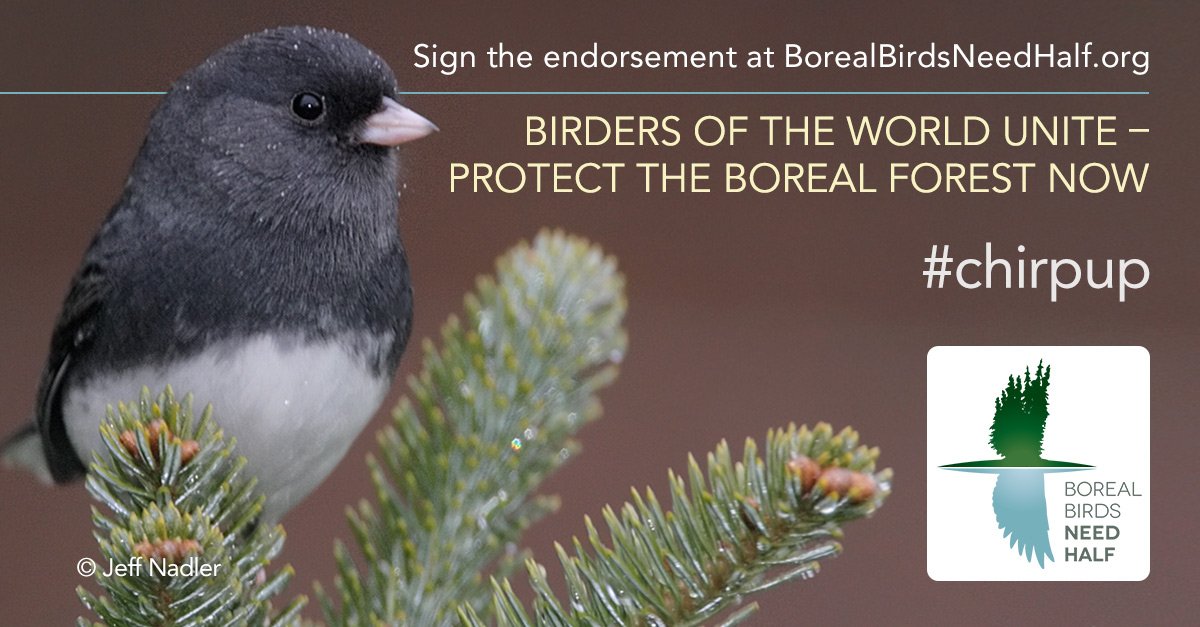 Canada and the United States have the opportunity to become world leaders in large-scale forest conservation and sustainable development.
Conservation measures are in place in some areas, but more are urgently needed to protect boreal birds and their forest home.
That is why we support efforts to realize the following vision as soon as possible:
At least half of the boreal forest region must be protected and remain free of large-scale industrial disturbance. That level of protection is necessary to maintain healthy populations of the full spectrum of bird species and other wildlife inhabiting the North American boreal forest;
Industrial activities undertaken in the remaining unprotected areas should be carried out with the highest global sustainability standards, with an emphasis on maintaining healthy and pristine wetlands and waterways;
Both protected areas and industrial activities should proceed only with the free, prior, and informed consent of the affected Aboriginal communities.
Boreal Birds Need Half
is promoting an on-line petition to accomplish the above aims. You are invited to visit their website and sign it.