It's December 1 and what that means, among many other things, is that Movember has come to an end for another year. Movember is the global movement for men to draw attention to issues of men's health, both physical and mental, by encouraging each other in the growing of a mustache each year during the month of November.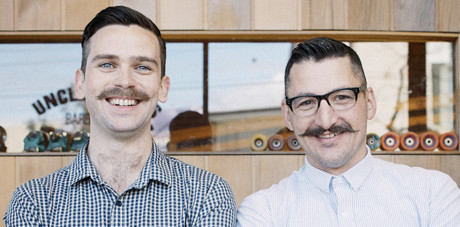 Some guys really get into the spirit of it all.
though I suspect some of these works of facial art are done for special competitions for such things.
Anyway, now that Movember has morphed into December, thoughts are moving ahead to the holidays, with these kinds of photos starting to show up on
Instagram
.
What do you think? Fun? Do you like the look? Makes you feel festive?