So many people around the world create such amazing things. Jada Fitch, of Portland, Maine, is an illustrator and nature/bird lover. One of her recent projects is the creation of an adult colouring book of owls.
Her ongoing project that is extremely popular, is the creation of tiny birdhouses.
How cute are these!
fronts and insides
These are not your usual birdhouses - they are not so sturdy, water- or squirrel-proof as traditional birdhouses that you would put out in your yard. Jada attaches them for only a few hours a day to her window so she can observe the little visitors up close. I imagine, though, that being on the other side of the glass, you might have to be very quiet and unobtrusive, so as not to freak out the visiting bird.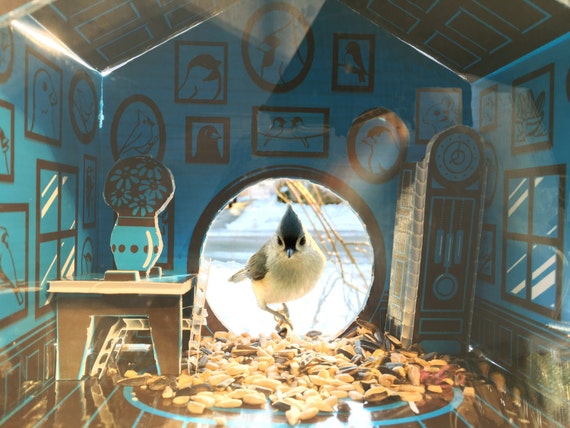 Here's a photo of the window with bird houses attached:
You can visit Jada Finch at her
website
, and her
Facebook Page
and see what she is selling in her
Etsy Shop
. She sells these little birdhouses, with suction cup attachments in her Etsy Shop but they sell out extremely quickly with high reviews. Other bird illustrations available for sale.