This interesting artform by Isaac Cordal caught my eye the other day.
The Spanish-born (1974) artist is better known for his creation and placement of tiny cement figures in public places around the world, part of an on-going project called "Cement Eclipses".
The following installation was part of Casus Pacis in St. Petersburg, Russia in August, 2014 and was dedicated to the 100th anniversary of the start of World War I and to the on-going revolution in Ukraine.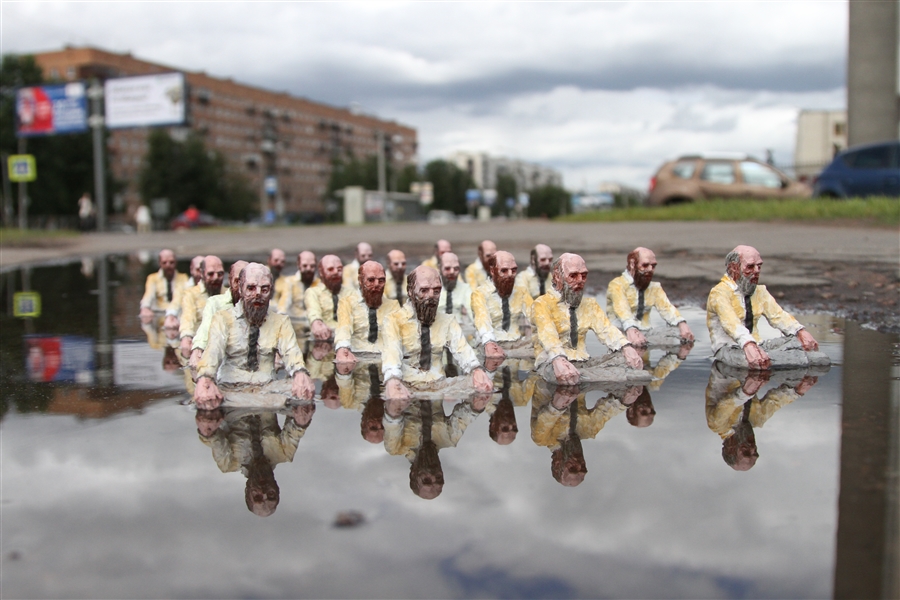 Cordal also had an installation in Berlin recently called "Waiting for Climate Change" which I encourage you
to have a look at
.
See more of his work
here
.