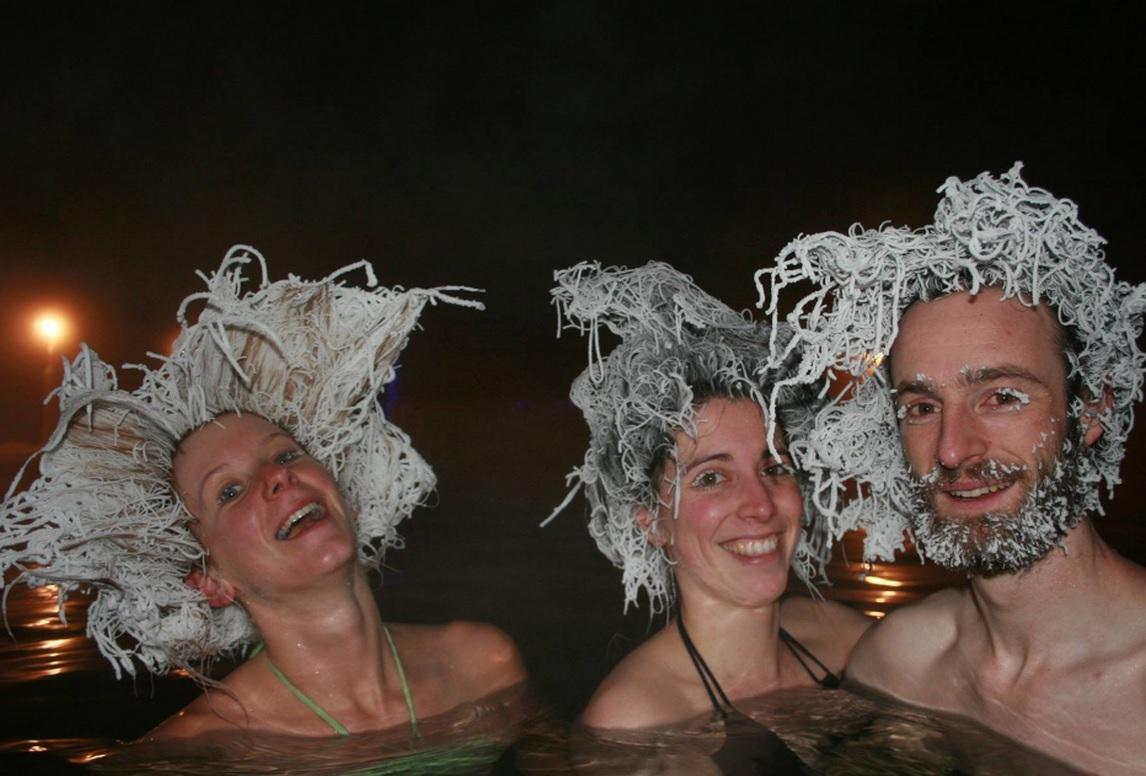 This is an activity for a hot tub, for sure. Or, even better, a hot spring. In the Yukon. And only if you're a bit crazy and possibly inebriated.
In Whitehorse, Yukon, there is an interesting and popular resort, the
Takhini Hot Springs
. The actual hot springs, in operation for more than 100 years, are a comfortable 40C and at night, a wonderful place to view the northern lights. The resort offers a variety of year-round activities.
Who wouldn't want to spend time here!
Every February Takhini Hot Springs has a Hair Freezing Contest, open to anybody who wants to expose their hair to -30C for a few minutes. Participants post pictures on the
Takhini Springs Facebook Page
, then at the end of the month, a winner is chosen and awarded $150.00 The pictures, all great, are used for marketing purposes.
The winning photo of three brave contestants from France, is at the top of this page. Here's a video about it.
Here are a few more photos:
/