There was SO much traffic on the road north from Charles de Gaulle into Normandie, so we stopped at a service centre and saw some sensible truck drivers having a backgammon break together. When the game was finished, they folded up the game board, table and chairs, shook hands and departed in separate trucks.
Dieppe, where many of the cars were headed to the beach on a French holiday weekend
The Canadian War Cemetery at Dieppe, meticulously manicured. There was a steady stream of visitors while we were there.
The cemetery was one of the many places we observed these balls of vegetation in the trees. Mistletoe.
We also visited the much larger Canadian War Cemetery at Bény-sur-Mer, closer to the D-Day Landing Beaches. Both cemeteries are out in the countryside, elevated above the surrounding fields - a fine view in all directions. They weren't all that easy to find, but in perfect condition and we were never there alone - someone else always arriving or leaving.
We headed inland from here - to Caen where we stayed overnight. Caen was almost completely destroyed during World WarII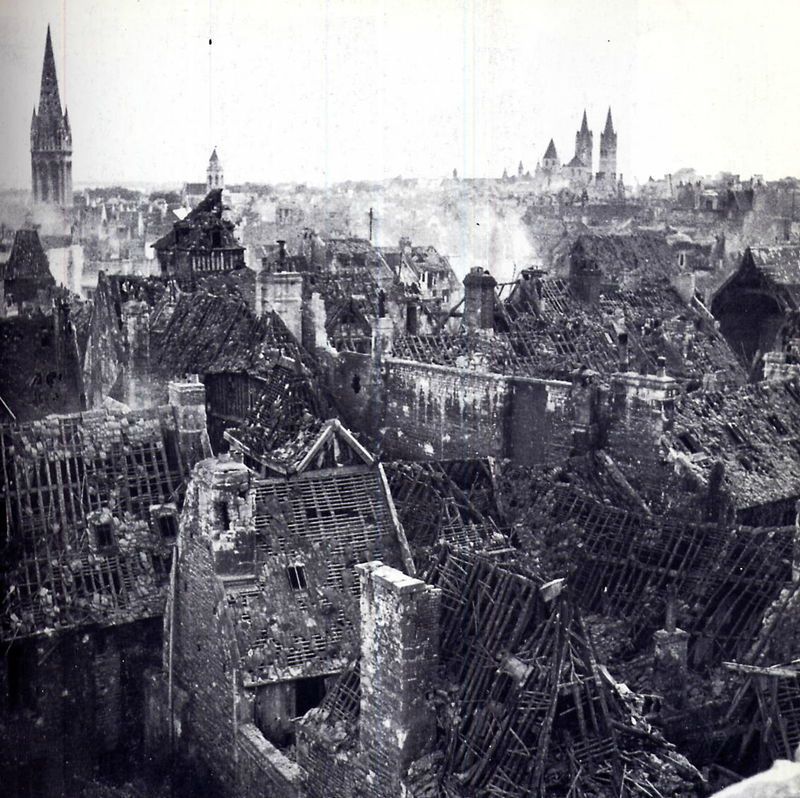 It has been patiently restored and is now a charming place to spend time. We enjoyed our long walk there. Here's a church left over from those times, still upright but leaning precariously and unfortunately condemned.