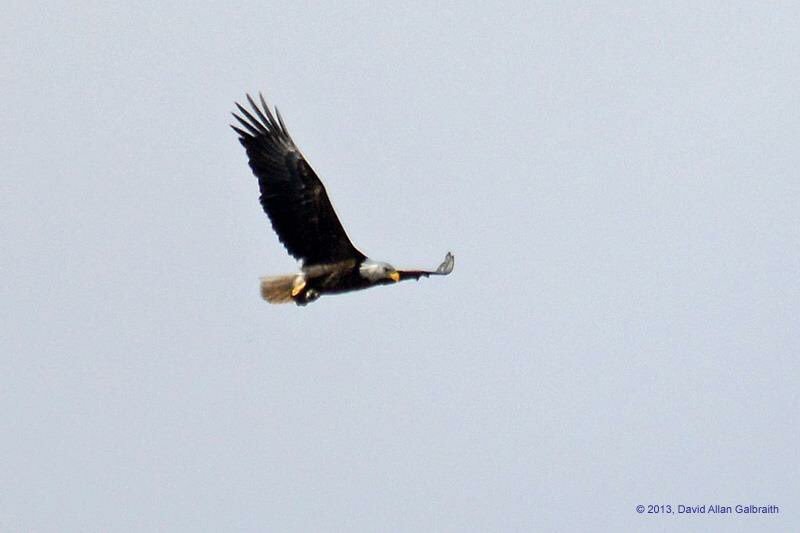 David Allan Galbraith @sasajewun

The other day I heard on morning radio that American Bald Eagles have been noticed wintering in High Park in Toronto. How awesome is that!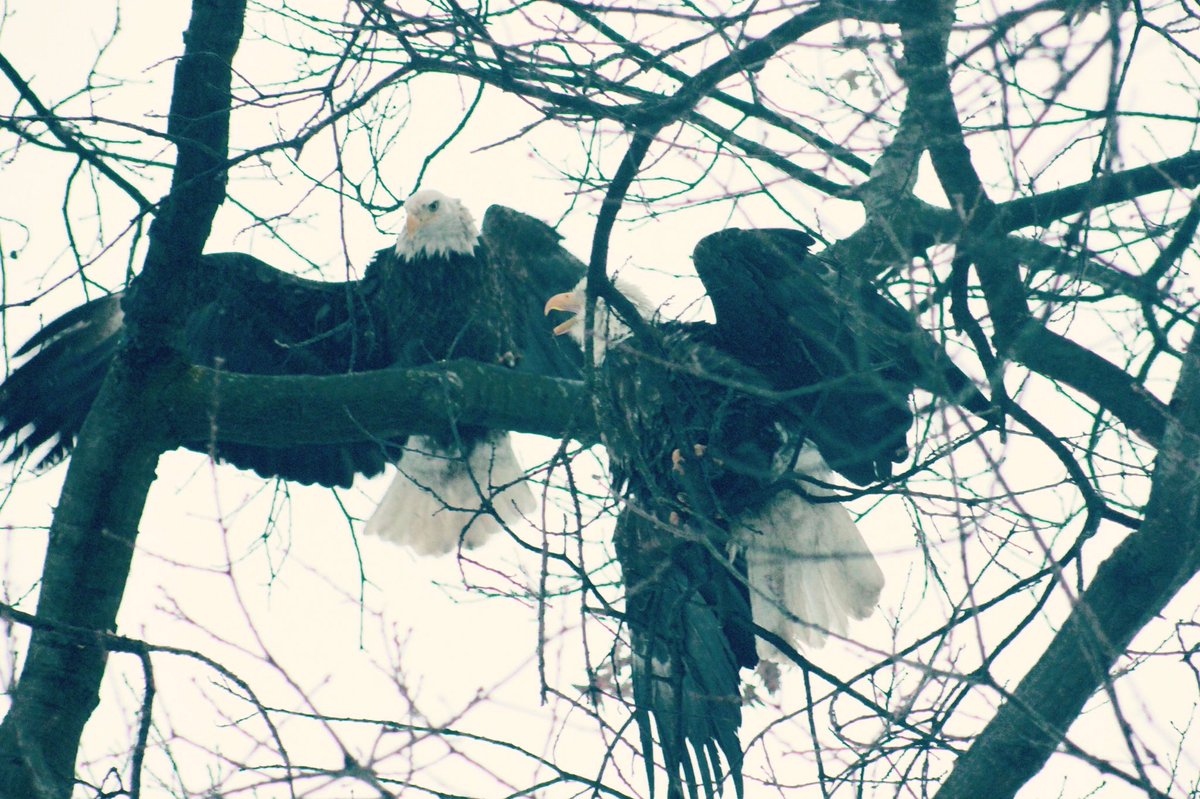 Richard Thomas @RichThomas76
Apparently, the eagle population around the Great Lakes has improved to such an extent that the birds are now becoming more widely seen and are seeking out areas to hang out together that are not necessarily in remote areas. In fact, as opportunists, eagles are finding favourable conditions closer to urban areas. Of course, they're not nesting in Ontario at this time of year and when the mature birds are ready to produce young they will likely do so elsewhere but if you live in the area, keep an eye out for eagle activity.
In the past few years, Don and I have noticed from inside the car very large birds circling above. While some of these may have been turkey vultures, quite common in southern Ontario, others, which were clearly not vultures, may, in fact, have been juvenile bald eagles (lacking the distinctive white head and tail feathers) or possibly some other species of eagle, but not hawks which are much smaller and which we often spot on trees alongside the highway.
Jon Ruddy from the Macauley Library
Although I do not claim to be a birder, I love wildlife of every kind and find birds very special. I doubt whether I could ever take up birding since I have difficulty spotting those little traits that define a species, even when the bird is motionless and I'm only a few feet away unless it's a cardinal or a robin or a mature bald eagle, something completely obvious. So I'll just continue to enjoy each sighting and not worry too much about what the species is.
If you are a birder, you probably already know about eBird.org. I just found out about it listening to that morning radio mentioned earlier. So I looked it up and was blown away by what how awesome it is for anybody interested in birds.
When you log in to your account at this site you will be able to record and share your bird sitings, keep track of your lists and contribute to science.
For people like me who are not birders? We can still use the interactive maps, zoom in on any area to see what bird has been spotted where, and access wonderful pages
(
Macaulay Library
)
full of bird
photos,
all identified as well as recordings of bird calls. If you've ever been outside and heard a bird call and wondered what the heck was that? This is the go-to site to find out.
All of this information is available not just for Ontario or Canada or North America. It's global.
Another site worth mentioning is The Cornell Lab of Ornithology. Lots of great stuff there too, including Project Feeder Watch and the same access to the Macaulay Library.