The Borough Press
is a UK imprint name of HarperCollins Publishing for fiction. It has such authors as Nathan Filer, Alexander McCall Smith, Joanna Trollope, Va McDermid and Tracy Chevalier.
Each February The Borough Press has a #bookadayUK challenge on Twitter whereby TBP suggests a catagory of book and readers tweet their suggestions. Here is the challenge for February 2015.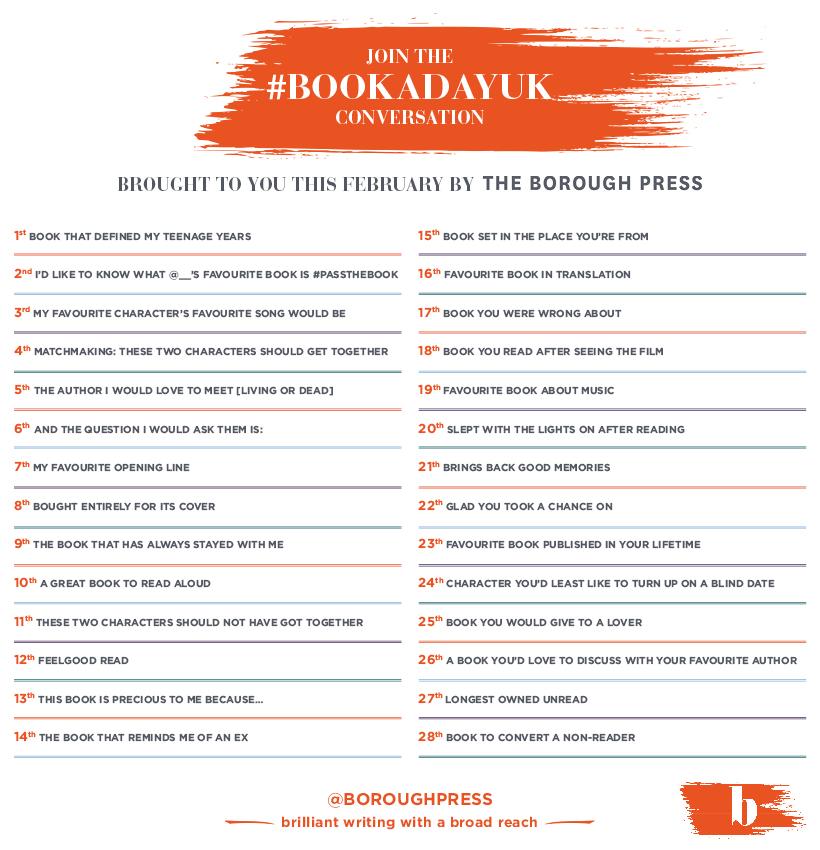 The challenge is open to anybody, not just UK residents and if you are on Twitter and enjoy reading, it's worth following or at least looking it up by # on a day with a category that you find interesting.
#bookadayUK is a great way to look at books and reading. The conversations may serve to remind us of books not yet read or to reminisce about books read long ago that might deserve a second go.
Good News: it's actually not necessary to have a twitter account to access #bookadayUK.
Here's a link to get you started