I think I may have fallen in love again. With donkeys!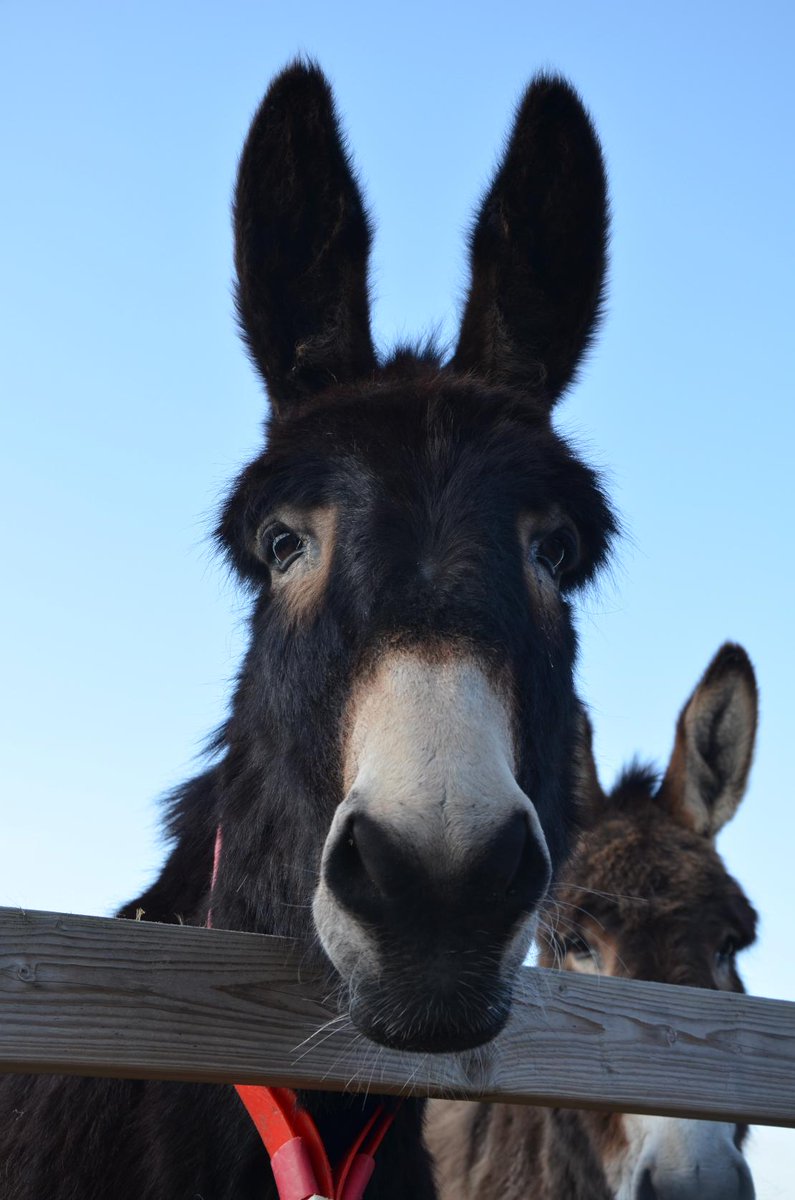 Hello there!
When is the last time you saw a donkey? Was it here in Canada or in the US? Or was it in some other far-away country? I don't think it's my imagination that we are not a donkey-loving or -employing society in Canada, probably just as well given our harsh winters.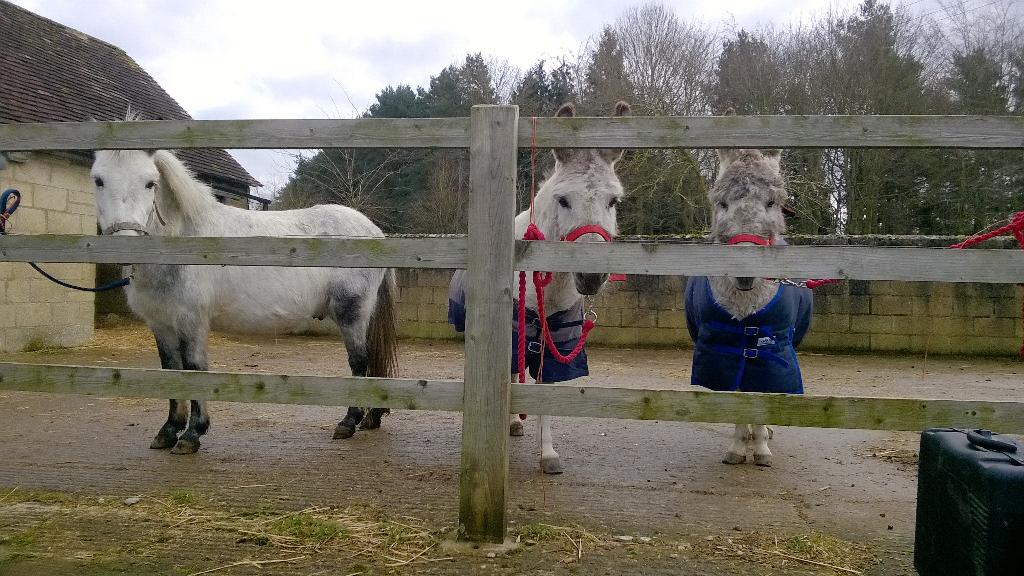 I've always loved anything to do with horses, except recently, thoroughbred racing, which I now have trouble watching, having seen a couple of horses break down during or after a race. Too. Awful.
Recently in my Twitter Feed a photo was re-tweeted from
The Donkey Sanctuary
in the UK and now I'm learning more about these adorable creatures.
The Donkey Sanctuary
, founded in 1969, is located in Devon, in the south of England and consists of 7 different farms, several of them with a ton of property with barns and spacious fields for grazing and other donkey pursuits. With thousands of donkeys spread throughout the farms, this is a very large operation!
The Sanctuary is publicly-funded and for that reason is open to the public 365 days a year. In addition to caring for donkeys needing a home, the Sanctuary also looks after donkeys needing special or medical care, those who are elderly and mules too. The staff offers free courses to the public on donkey care, veterinary needs and behavior. The Sanctuary has enough acreage to provide its own hay and it recycles composted manure back onto the fields as well as using a willow grove to help with dirty water recycling. Wildlife is encouraged and all in all, it sounds like an equine paradise.
As if all this isn't enough, the Sanctuary supports international donkey initiatives (though not in North America), provides riding therapy for special needs children and adults in multiple cities, carries out non-invasive donkey research and maintains the wildlife habitat on the farms.
There are several web cams. If you'd like a peek inside the Main Barn, click
here
.
FAIR WARNING: animal and bird web cams are slightly addictive :D
Here are a few interesting things I've learned so far:
donkeys used to be considered small horses.
research shows that donkeys are NOT small horses and their needs are quite different. They are their own unique equine species and no assumptions should be made about their care and handling. Treating them like horses may even be harmful. They don't even have the same diet!
donkeys do not have waterproof coats like horses, so must have access to warm dry quarters during wet or cold weather. If outside on a cold wintry day, they need to wear a warm blanket.
If it's going to be cold overnight and you don't have a warm barn, you will need to bring your donkey(s) into your house for the night ;)
heat lamps in the barns at The Donkey Sanctuary help to keep the donkeys cozy during the colder months.
donkeys at the Sanctuary are free-range and can access the out- or in-doors at will.
donkeys are naturally friendly and curious. This is Whistle: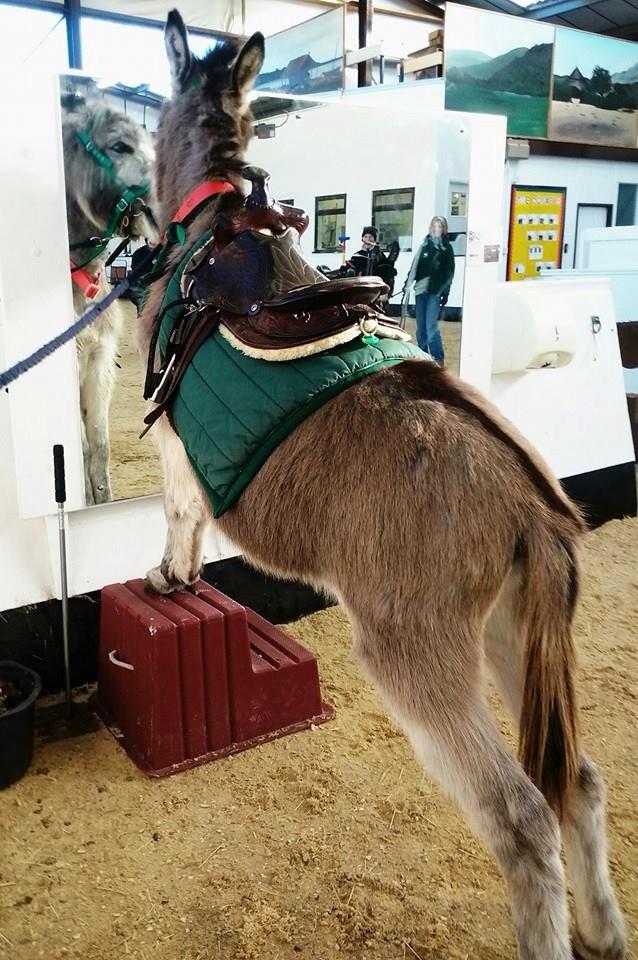 donkeys like a good back scratch (who doesn't!)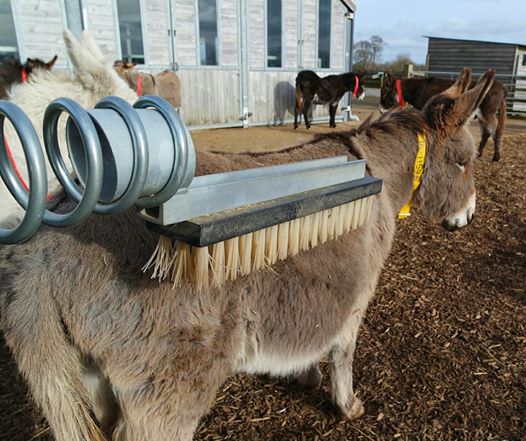 and a good roll every now and again
donkeys are quite fragile and need to be monitored closely for changes in behavior. Because they are stoic creatures, they tend not to show pain, so their medical condition can become acute very quickly.
there is a Donkey Breed Society with its own standards and rules for showing donkeys at agricultural shows.
donkeys are gregarious and will not thrive if there is not a companion donkey.
donkeys and horses can be friends.
donkeys also love human companionship, coming by often for hugs and kisses.
donkeys enjoy lying down for a snooze
snoozing seems to happen early in the evening. When I check on them in the middle of the UK night, there are always a few dozing, either on their feet or lying down, but always many donkeys actively munching on the straw, a typical equine behavior.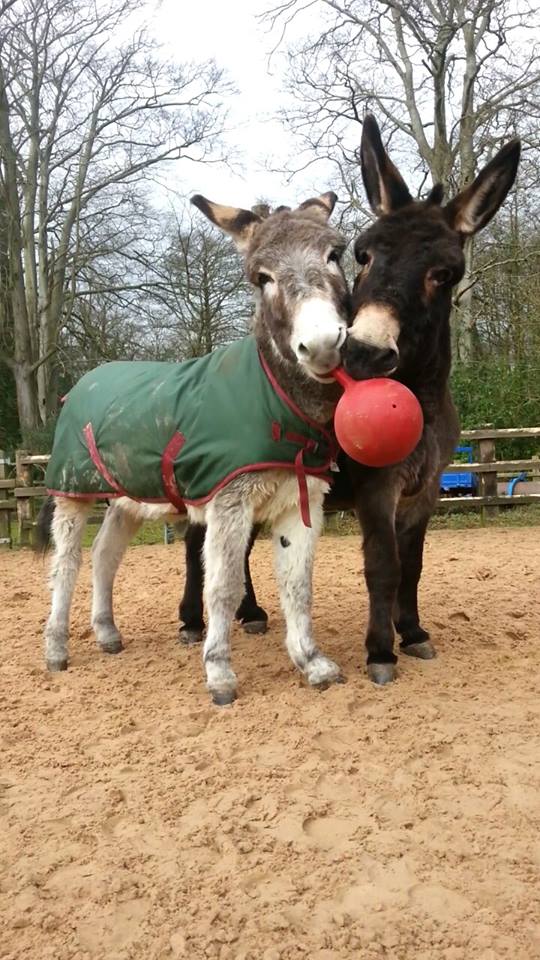 donkeys do not neigh like horses. They have a lengthy bray:
donkeys come in different types and sizes: jacks (male), jennets or jennys (female) ranging in size from miniature (36" and under) to Mammoth (54" for jennets and 56" for jacks)
at the Donkey Sanctuary gelded jacks wear red necklaces and jennets, yellow, all with names on them.
donkeys are gentle and thoughtful and make excellent companions for children, who should be taught equine handling for the safety of all concerned.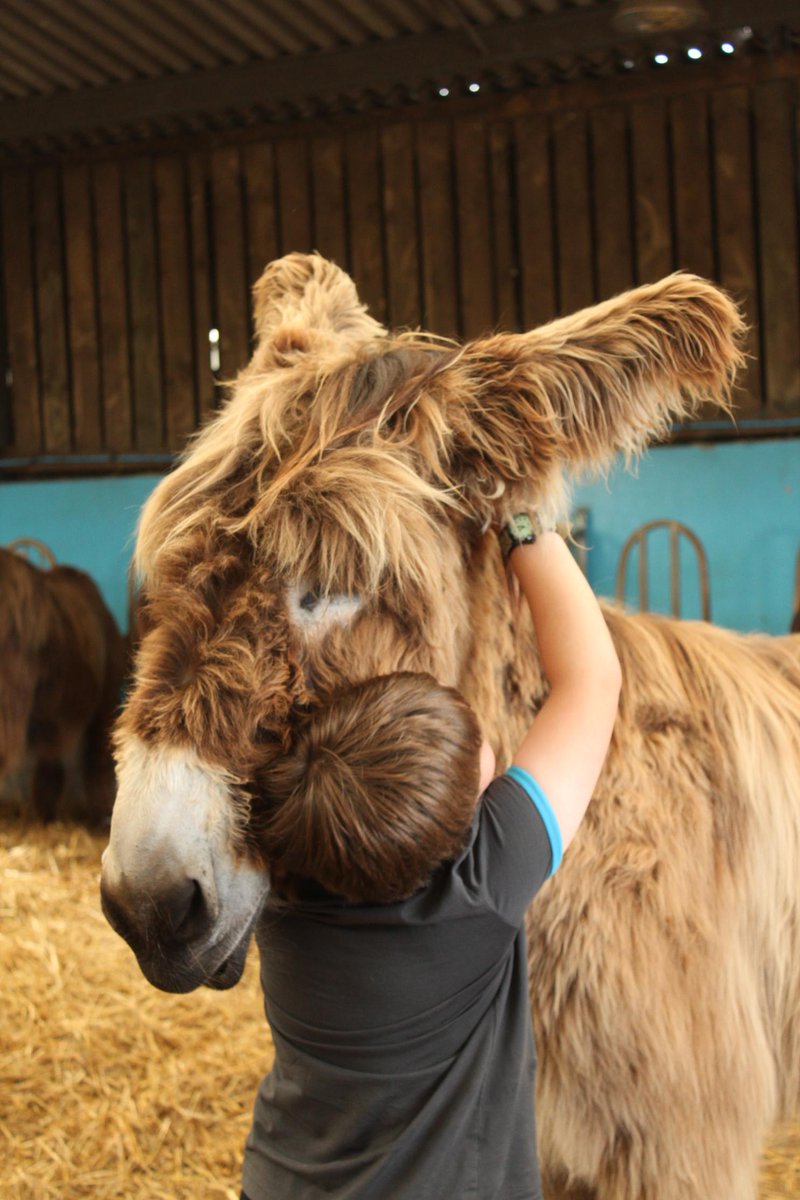 apparently Elton John has donkeys in his back garden and his barn is modeled after Windsor Castle.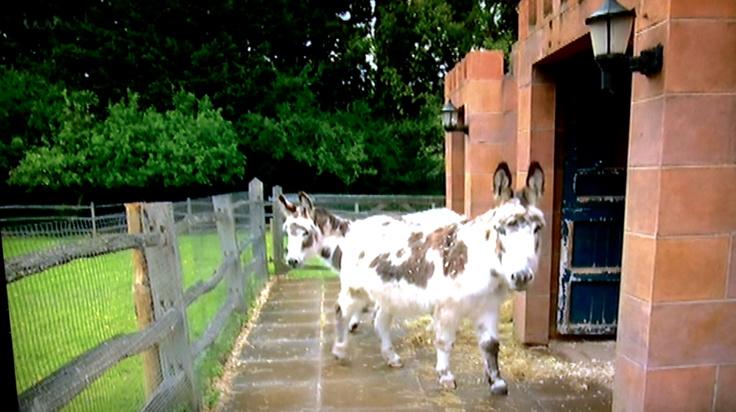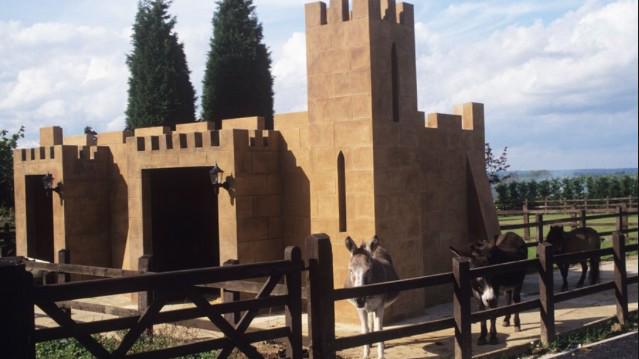 With all this looking around at donkeys, I at last discovered that there are indeed donkeys in Canada! There is not only a breed association for them,
The Canadian Donkey and Mule Association
, there is even a donkey sanctuary within a couple hours drive from where I live in Ontario: also called
The Donkey Sanctuary
, it is west of Toronto, near Guelph. This sanctuary, started in 1992, is modeled after the one in England and in consultation with them. To date 142 donkeys have found a lifelong home here.
The Donkey Sanctuary (Ontario) welcomes visits from the public from May to October on Wednesdays and Sundays. During a visit you may visit your donkey if you have sponsored one (minimum $50/year), brush a donkey, watch a donkey care demonstration, hike the nature trails, have a picnic and visit the boutique. While there is no admission fee, a donation on each visit is suggested (see their
website
)
Here's a video tour of the Donkey Sanctuary in Guelph, Ontario.
The Donkey Sanctuary of Canada has a
YouTube Channel
with more interesting (at least to me- smiley face) videos chock full of information. Click
here.
I particularly recommend
"Donkey Talk by Kim Hayes"
.
By the way, there are volunteer opportunities at The (Ontario) Donkey Sanctuary.
Late News
: Just a day before this post was to be published, I came across yet another Canadian donkey sanctuary, the
PrimRose Donkey Sanctuary
which is located in Roseneath, ON, just a ways north of Cobourg.. Here is a very nice video about the
PrimRose Donkey Sanctuary
.
They are hoping to expand.


How sweet are these faces?!